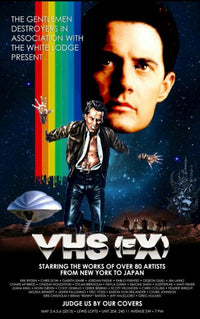 May 3-6 2013: VHS(EX)
The Gentleman Destroyers in association with The White Lodge present a group show dedicated to the iconographic movie covers of the 80s and 90s. This creative homage to fallen video stores, art and creative influence, has over eighty international and local artists participating to bring you their individual visions of video. 
The White Lodge Gallery, 233 10th st NW, Calgary, Alberta T23 T2R C3P
Leave a comment (all fields required)
Comments will be approved before showing up.