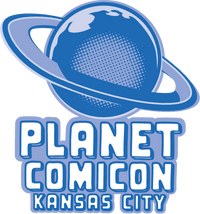 April 28-30, 2017: Planet Comicon
Planet Comicon Kansas City is the region's largest comic book and pop culture convention with an 18-year history. It has grown to be the largest show in the Kansas City area. The 2017 show will be held at Bartle Hall in downtown Kansas City.
Leave a comment (all fields required)
Comments will be approved before showing up.